Our seamless rain gutters are your best choice to replace your old seamed rain gutters. Our rain gutters come in one long, seamless piece per section of your home, reducing the possibility of leaks in the future and ensuring your new rain gutters serve you well for years to come. Not only that but they come in over 50 different colors, allowing you to color match your new gutters with your existing exterior color scheme.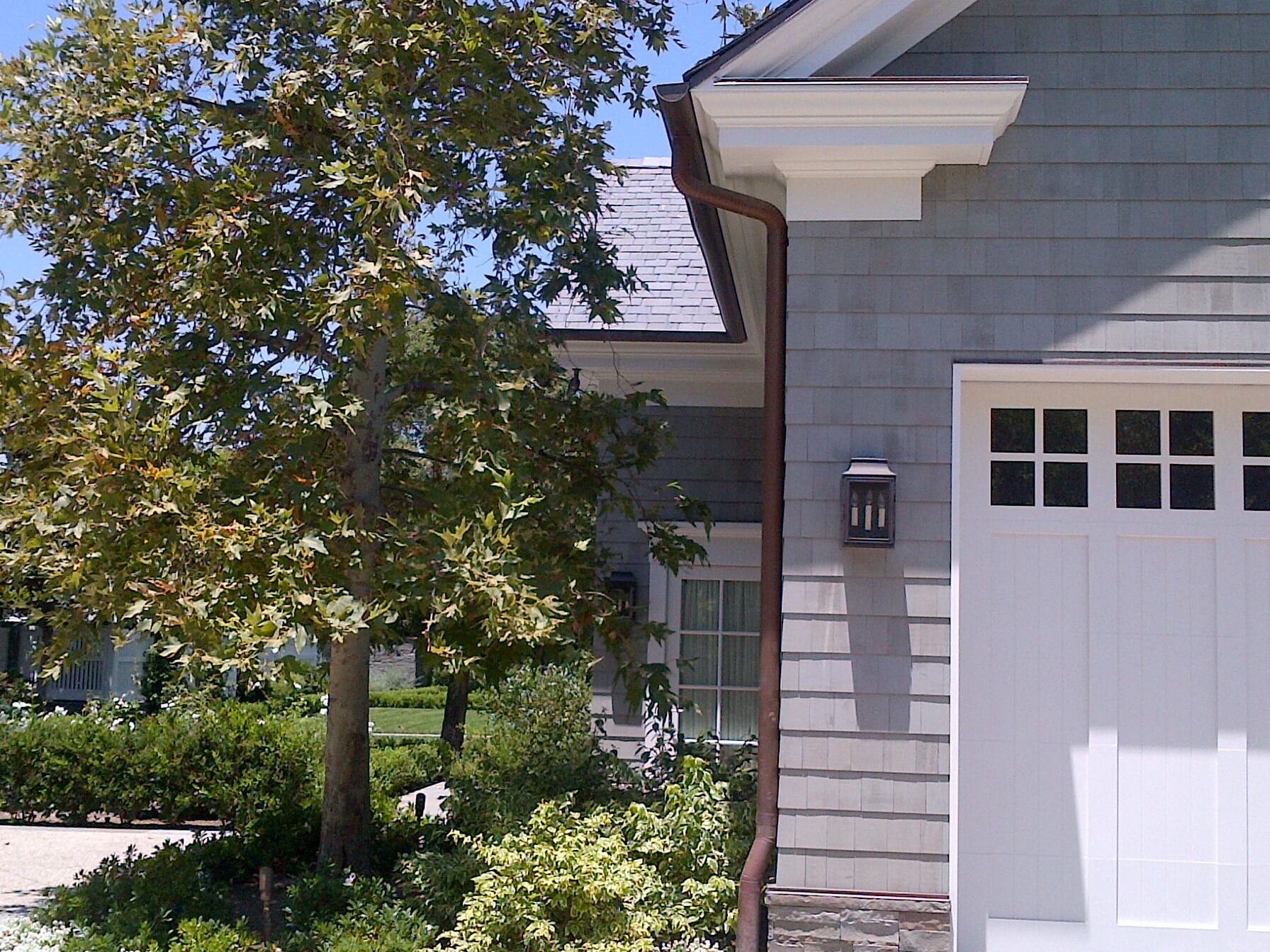 Why Seamless Rain Gutters vs Traditional?
Seamless rain gutters are the best choice for most homes due to their leak resistance by design. Less seams in long runs means less opportunities for leaks to form, small or large. Add to the the abundance of available colors to match any home's exterior and you have a quality custom product that will give you years of faithful service.
Here's a few other reasons we choose seamless over traditional metal or plastic sectioned gutters.
Similar cost – When compared to the material and installation cost of plastic or metal sectional rain gutters, our seamless rain gutters are similar in cost to you.
Longer warranty – Our seamless gutter materials typically have a 30 to 50 year warranty. Compare that to 5-10 years with most plastic or metal sectional rain gutters.
Less likely to leak – Using one section of rain gutter per side is by design less prone to developing leaks throughout the life of the rain gutter. Less seams means less places for leaks to form which means a longer lasting rain gutter.
A Color For Every Home
No matter the color of your homes' exterior, we can help you find just the right color to match or accent it. We offer a very wide variety of colors to choose from when ordering new seamless rain gutters for your home including all the standards plus several metals with metallic finishes..
Ready To Get Seamless Rain Gutters Installed?
Call Us
Calling us for your rain gutter replacements is always the best and fastest way to get service!
(805) 300-2386
Email Us
If you're ready to start the rain gutter replacement process, simply click the button below and fill out our easy form. One of our team members will contact you shortly!